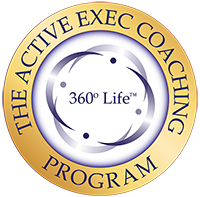 Active Exec™ is like Vistage… on steroids!
This is a one of a kind Experiential Coaching Program that blends  inspiring workouts with Executive Coaching and Neuroscience based Mindfulness Training. This program is the first of its kind anywhere.
For years we've thought of combining our love of coaching with stimulating physical activities. This is the culmination of our life's work. We could not be more excited to have you join us!
The goal of this program is to help you create a 360° Life™ –  one that integrates your physical, mental, emotional, and spiritual being.
************************************
Are you ready to truly feel ALIVE again?
Do you want to:
Build the complete 360° Life™ that you always thought you'd have?
Be more active and mentally stimulated?
Feel more relaxed?
Enjoy life and work more?
Gain a sense of balance?
Discover a sense of peace?
Build stronger relationships with your family and friends?
Gain more happiness and fulfillment?
Feel more… PRESENT?!
Our goal is to help you achieve a 360º Life™ that is full of joy, growth, peace, and happiness!
This program will help you achieve all of these things. No wishful thinking here, simply fact.
Program Highlights:
This is an invitation only program for a hand selected group of top notch people from along the Front Range of Colorado. Leaders who range from casually active to really competitive… and all points in between. 
We meet each week, 52 weeks a year.
Sessions are at amazing outdoor local venues.
Class run at various times depending on the chapter.

We exercise for 45 minutes and then have 45 minutes of group coaching and training.
EVERY class is outdoors, rain or shine.
Program is in a very small group format.
Two Coaches lead each session.
You don't need any equipment, just appropriate workout clothes for the weather conditions and water.
There are no contracts to sign. We will ask you to sign our "Commitments" (see below) so that everyone is on the same page
Investment – $499 a month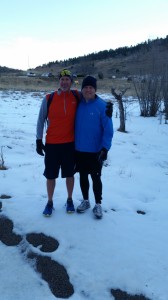 What snow? This is Perry May with Greg. Here's what Perry said about his first Active Exec session:
"It was a very powerful experience for me. Thank you and I am really jazzed about the potential of what you both are creating here for us. Thanks for affording me the opportunity to join."
No. We will not shout at you with a megaphone. That's not our style. What we will give you is inspiring, positive support.
Outcomes:
Personal Mental, Physical, and Spiritual Growth… which always leads to career and business growth
Camaraderie… bond with other like minded individuals
Integration… you will gain skills that will help you forge a 360° Life™
Connections… with other successful leaders
Peace… of mind and soul
Increased level of Mindfulness and reduced levels of stress
Who is it for? While "Exec" is in our program title, we want to be clear about what that means. We want people to join us who are:
Executives
Professionals (Doctors, lawyers, etc.)
Directors
Managers
Aspiring execs
Special folks who convince us they are right for the group  😉
What kinds of stuff will we do? Rest assured, it will be unlike any workout class you've taken!
We will:
Run hills
Lift rocks
Carry logs
Do all kinds of cool body weight exercises
Practice Yoga
Engage in Dynamic Stretching exercises
Incorporate balance work into our sessions
Get dirty from time to time
Laugh a lot!
Hug a lot!
Here is a REALLY important point… especially if you may have freaked out a little reading the above. We will make this a FUN and CHALLENGING session each time – GEARED TO YOUR LEVEL OF FITNESS. While we will push you as you grow we will NEVER do so past a point that would endanger your health and well being. Never! There may be exercises you choose not to do. There may be times when you need to walk up a hill vs. run. There may be times when you simply need to stop. These are all fine… and highly encouraged. This program is not designed as a masochistic endeavor for elite athletes (although high level jocks will certainly get a ton out of this too). This is about growth… your growth as a person. Together, we will figure out exactly what that looks like. We will tailor the experience to you, no one else.
Over the years, while working with thousands of people, we have seen the real, and quite frankly, desperate need for a program like this. We hope it resonates with you.
Doing the "bear crawl" with big grins!
 Have you ever seen an Executive Director of a non-profit pull a president of an organization on a sled?!
We work out rain or shine… and we really mean it! A big part of personal growth is learning to excel in all conditions, physically and mentally. This approach builds not only physical resiliency but also mental toughness.
We mix locations up from time to time. It could be working out at Red Rocks or hiking up South Table Mountain to watch the sun rise in the winter. Maybe even doing a "Hydro" workout at Matthews/Winters Park on a warm day. Rest assured, the experiential nature of this program will be unlike anything you've ever done. You will never get bored!
The program is coed… and the expectations are the same.
You can find more information on our Facebook group page as well.
Some of the team working out as they watch the sunrise over Red Rocks!
Additional Growth Opportunities
(there will be additional investments associated with these events)
We will also be leading a number of optional "adventures" during the year.
Imagine…
Mountain biking on our inspiring trails.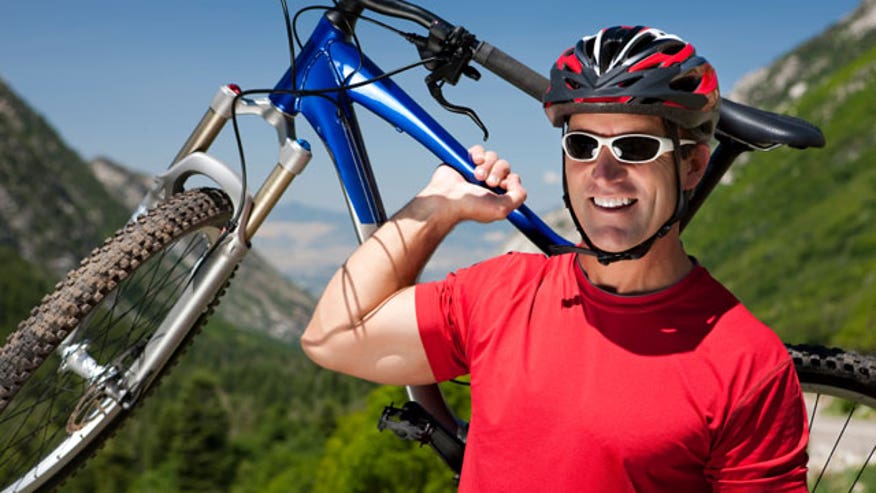 A day of skiing through fluffy powder… and deep fellowship.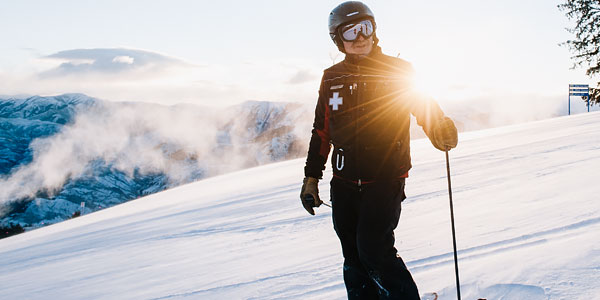 No, we won't make you do this if you can't keep up.
And the capstone on the year will be…
A two night retreat to a place like this. Time to unplug and reconnect.
Here's the reality…
This program will:
Boost your level of fitness, mindfulness, and happiness
Help you gain vital integration of all aspects of your life
Connect you with supportive, like-minded souls
Help connect you with real purpose and meaning
Here's the net of it. You deserve this. You need this. You will LOVE this! And if you don't… fire us. While we ask for a "moral" 6-month commitment, you may fire us at any time if it's not for you.
This 6-month commitment is a critical time frame needed in order to make lasting changes in your life. Be ready to work hard… and stick with it. If you are ready to move forward you can enroll below. If not, please know that we wish you well and look forward to serving you at some point in the future.
If you have any questions please give us a call at 303.526.2626 or email us at Support@ExecutiveCoachingUniversity.com
Warmly,
Drayton and Matt
Meet Your Active Exec™ Coaches
Drayton Boylston                                                                              Matt Jones
Our 100% Money Back Guarantee
If you are not 100% Satisfied with the content  we'll gladly refund your money back – No questions asked!

There's absolutely ZERO RISK to you.
      Our Exclusive Total Satisfaction Guarantee
Click here to go to the full Executive Coaching University site.
If you have any questions please give us a call at 303.526.2626 or email us at
Support@ExecutiveCoachingUniversity.com
Active Exec Workouts (pdf)
Active Exec Supplemental Training Progam_Basic